Do you know what diode laser is?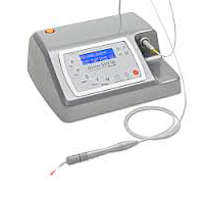 It's a device that generates high power laser light which enables us to perform surgery painlessly and comfortably. Compared with a traditional methods(the use of scalpel), the diode laser has proved to be less aggressive. This type of laser has a wide range of use in dentistry, such as soft tissue surgery and tumor lesions.

Would you like to know more about it?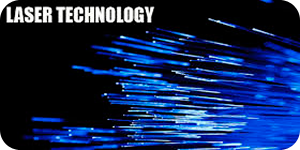 The procedures that used to require anesthesia, scalpels and stiches , can now be done without bleeding, since the laser coagulates and cauterizes (closes the wound) while cutting.

What problems could be solved using this laser?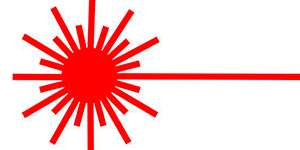 Laser treatments are used for:
Aphthae
Abscesses
HEIL
Hemostasis
Root Canal Sterilization – ENDODONTOLOGY
Fibromas
Fistulas
Frenectomy
Gingivoplasty
Herpes labialis
Hypersensitive dentin
Periodontal disease
Peri-implantitis
Teeth whitening
But that's not all….a couple of words more about laser application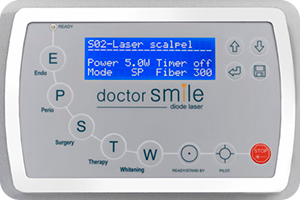 Laser has proved to be an ideal solution for dental hygiene. Laser capacity to destroy bacteria in the periodontal pockets and free the pockets of diseased and infected tissue is huge, not only in treating periodontal disease, but also as a quick and simple prevention.

As a surgical instrument, laser makes extremely precise, bloodless incisions (cuts). Many patients also confirmed the significant reduction of postoperative pain. The elimination of bleeding during surgery gives the dentist a clear view of the operative field and reduces the risk of infection for the patient. This improves the healing process and speeds up patient's recovery.

Procedures in oral surgery are:
Removal of soft tissue tumors
Mucogingival surgery
Excision of gingival hyperplasia
Peri-implant soft tissue surgery
Teeth Whitening 

Laser teeth whitening is highly effective and has become very popular in the past few years.

The advantages of diode laser whitening are:
An incredible result in less than one hour
Stained enamel tooth surface whitening without warming (compared to whitening with lamps)
No adverse effect on the pulp
No contraindications
No anesthetic needed
Painless
The result after just one treatmen.

Periodontal application 

In periodontal disease a diode laser sterilizes the soft tissues by removing the bacteria from periodontal pockets and eliminating the pathologically altered tissue. The probability of infection occurring is considerably reduced compared to the traditional treatment methods.

Advantages of laser use in periodontal therapy:
Lasers create a clean, dry field without bleeding
Reduce the possibility of infection
Generate less trauma to the treated surface
Postoperative swelling and scars are smaller
Lasers cause minimal postoperative pain
Laser treatments require less anesthetic
Laser therapy has better postoperative course judged by patients' experience
Laser in endodontics 

Root canal treatment is performed with a combination of hand and rotary instruments to remove the softened tissue, clean the root canal space and shape the space in order to insert the closing material (usually gutta-percha). Afterwards, the laser therapy reduces the number of microorganisms in the canal which prevents reinfection and gives a much better long-term prognosis.

Tooth neck desensitization 

Patients suffering from dentine hypersensitivity have more open tubules, which are also bigger in size. Diode laser closes the open dentinal tubules, thereby significantly reducing pain and sensibility. In numerous studies, combination of laser radiation and fluoridation has proved to be the most effective in treating tooth neck hypersensitivity. The success rate of laser treatment is higher than 96.5%. Four to six months after the last treatment, we are able to see fully closed dentinal tubules under the microscope. Based on many test results, laser therapy is recommended as an ideal tool for tooth neck desensitization.