Do you want your teeth to be healthy and look perfect? Of course you do!
It is important to know that here at Smile Dent we use only the highest quality imported materials for teeth treatment and fillings, thus fully satisfying all dental requirements.
We recommend: the Glass ionomers that prevent occurrence of the secondary caries and Nanohybrid composites that have incredible aesthetic possibilities due to their transparency.
Try it and you will be convinced of the quality of our materials!
Examples:
Composite filling after root canal treatment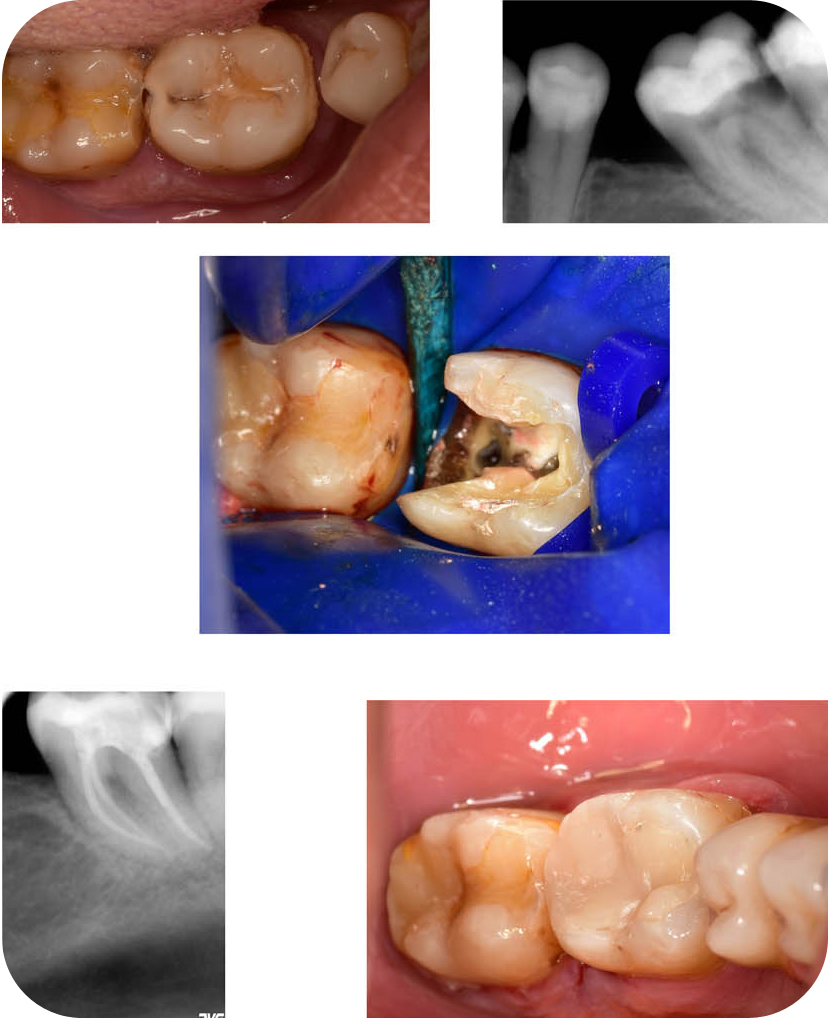 Composite construction on the upper right incisor tooth